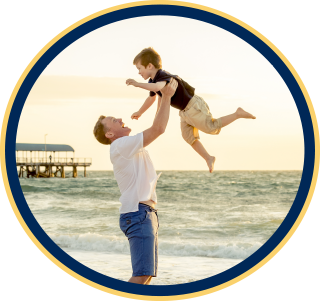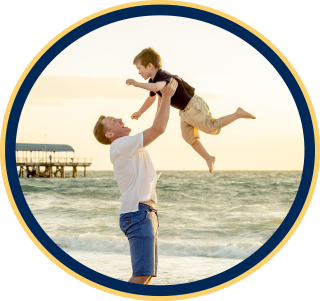 Why choose Colonial Heritage Insurance Group for your insurance needs?
We serve the individual and small group markets, and it's our experience, professionalism, caring, and friendly service that set us apart. We believe in building lasting relationships, so we can better understand your needs, and work with you to find the right solutions. We use all the latest technology, to provide more efficient and economical service, but at the same time never forgetting the importance of the personal touch. We apply old-fashioned values and service to new ideas, so you get a world-class experience in finding solutions to your needs.
Our agents aren't just insurance experts, they are lifestyle experts.
What does insurance do?
Insurance is about managing risks. There are four ways that risks can be managed:
• A risk can be retained, meaning whatever happens, you're on your own.
• A risk can be avoided. However, when it comes to health, accidents, the economy, and other uncontrollable circumstances, this is not always possible.
• The risk may be reduced. Healthy living, proper diet, safe driving, and safe investments are ways individuals may reduce risk.
• The risk may be transferred. The most common method of transferring risk is through insurance. Insurance protects you against the financial costs when risk becomes reality. However, insurance can do even more than that. Health insurance can actually save your life, by giving you access to better medical care, and other insurances can actually provide tax free funds for retirement.

In a nutshell – Insurance protects your lifestyle.
We connect our customers with all major carriers.
Aetna | Aetna Life Insurance Company | AIG | All Savers Insurance Company | Ambetter | American General American National Insurance | Assurant Health | Blue Cross and Blue Shield | Blue Cross and Blue Shield of Texas | Cheasapeake Life | Cigna | Colorado Bankers Life (CBL) Coventry Healthcare | Delta Dental Insurance | EmblemHealth First Care | Geisinger Health System | Goldenrule | HCC Life | Healthnet Humana | IHC Group Kaiser Permanente Lifewise Health Plans | Moda Health | Molina | Molina Health Care | National General Insurance Phoenix Life Principal Insurance Group | Providence Health Plan | Regence Blue Cross | Safe Harbor Scott & White | Surebridge United | UnitedHealthCare Life Ins. Co. | UnitedHealthOne | and many more!